All-in-one Safety management
Our online safety management system is cloud-based, simple to use and provides the complete end-to-end process for managing safety across your business. Create a hazard database, raise incidents, conduct inspections, schedule audits or checklists, provide staff training, and track compliance and risk management.
Reduce valuable time by accessing a library of ready-made audits, assessments, checklists, and documents. Alternatively, convert your paper-based forms into smart ones in minutes with our drag-and-drop template builder.
Sing from the same hymn sheet
Automatic syncing ensures that template updates are automatically rolled out to all users so all audits, checklists and inspections across all sites follow the same standard.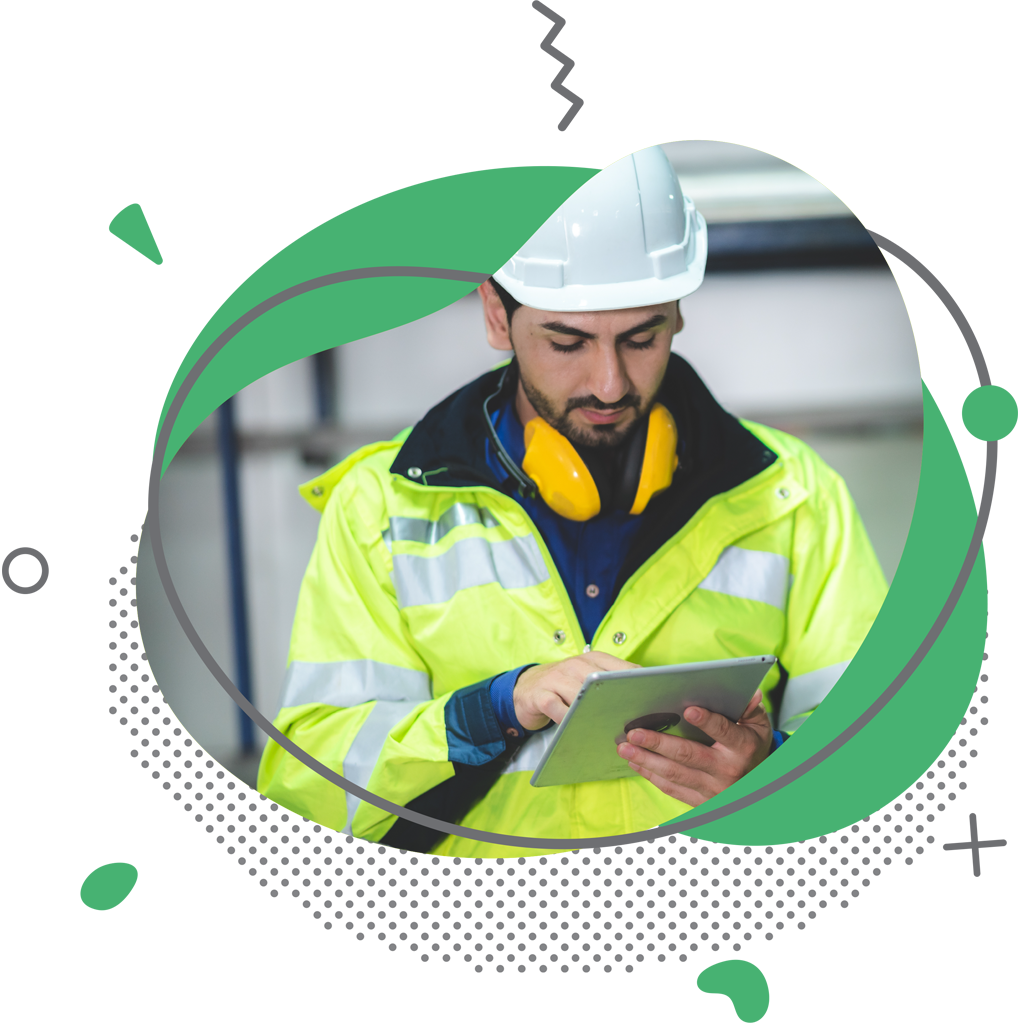 Complete audits, conduct inspections, share crucial documentation and manage incidents clearly.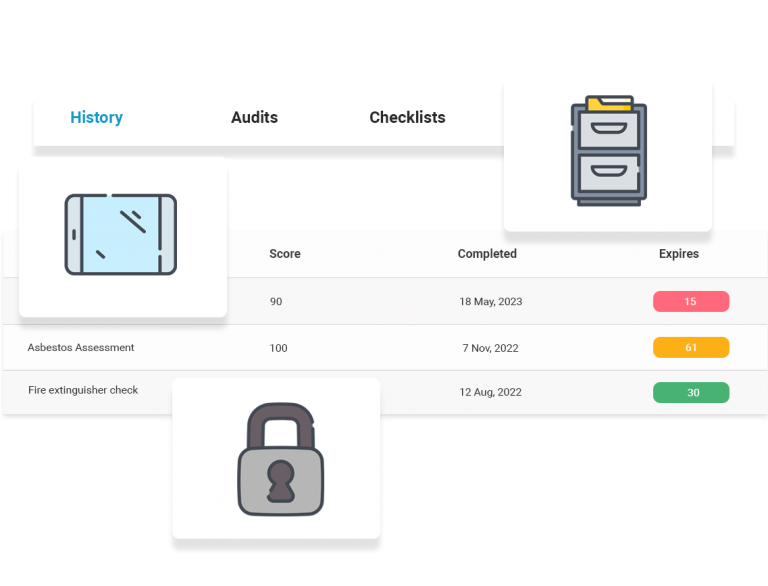 Keep all your reports in one place
Sick of overflowing filing cabinets or a messy audit trail? With Timely Safety, reports and forms are instantly saved and secured in your account to access whenever needed.
View performance and trends
Collect information that presents the results in convenient dashboards and reports. Dynamically display your safety management data at any level within the business, giving you an unparalleled vision of your productivity, compliance, accuracy and more.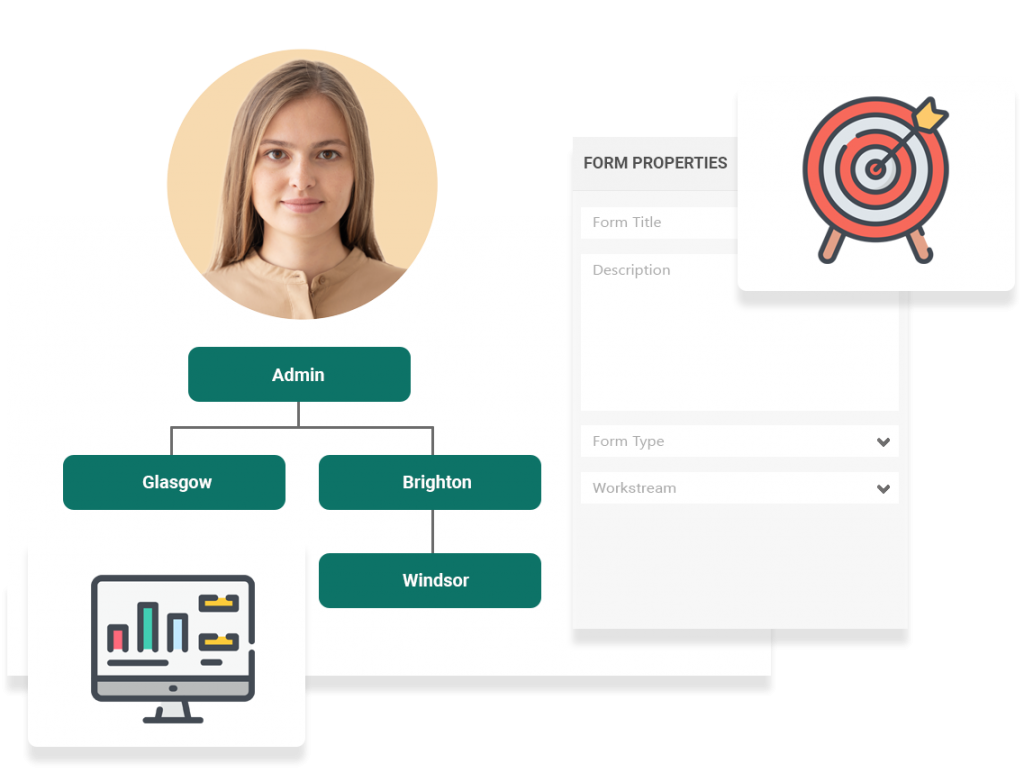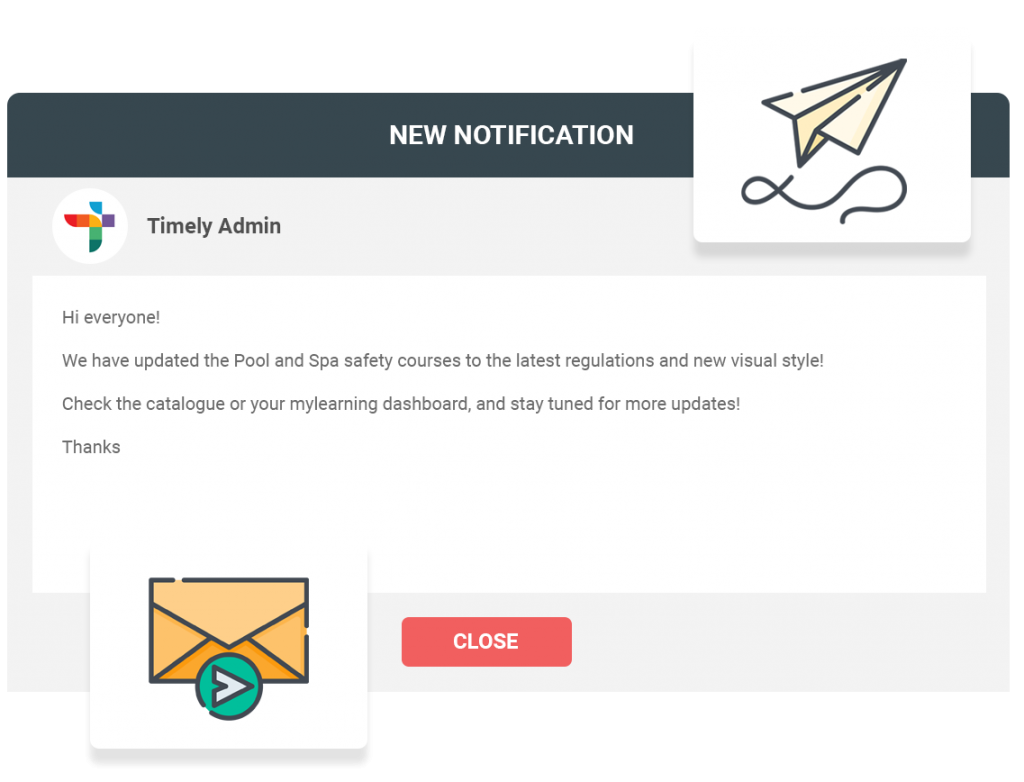 Timely Safety proactively sends out reminders, notifications and emails, guaranteeing that everyone involved is aware of any due actions and tasks while ensuring safety is continuously monitored.
Create and share an accurate company-wide hazards database using robust templates that define physical or task-related hazards with clear instructions on how to proceed and comply with the company's policy and the laws that govern.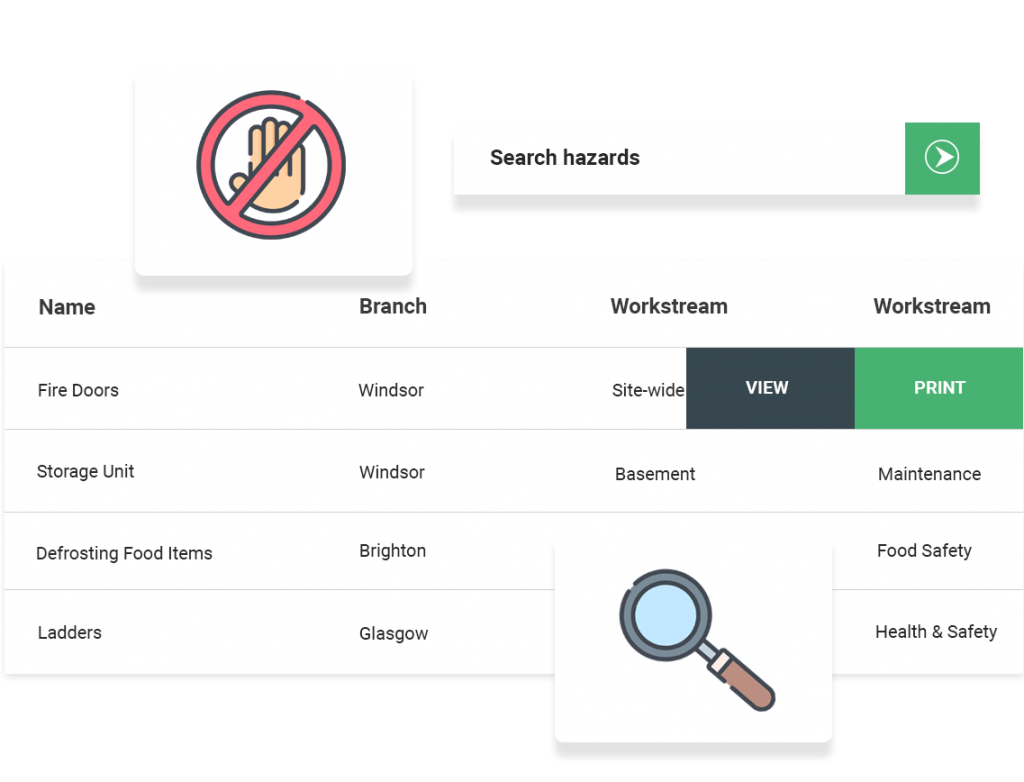 Do even more with Safety Premium
Connect to your preferred software, and customise your configuration to meet your needs. Safety Premium can help your teams discover efficient working methods, saving time and money without compromising quality or Safety.
Gain instant access to a growing library of over 100 courses. Distribute, track and report online learning across your business.
Organise and publish live and web-based events for your users to apply to attend and build accurate training records.
Our open API infrastructure lets you connect to your favourite business software tools and systems.