Cover all your training needs in no time at all
Timely training allows you to train your teams on the same platform you conduct safety and talent management, ensuring every team member
gets the knowledge and training they need to be safe, competent, confident and legally compliant.
Pre-installed with eLearning content and built with a rich array of time-saving features, you can be confident that Timely training will meet your organisation's training needs today and in the future.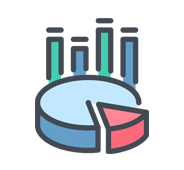 Learning Management
Distribute, track and report eLearning across your business. Stay compliant with automated renewal notifications and alerts.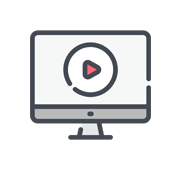 eLearning
Gain instant access to a growing library of over 100 eLearning courses and create and or upload your own content with confidence.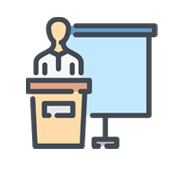 Training Management
Create and publish live events for your users to apply to attend. Manage applications, events and costs in one easy to use application.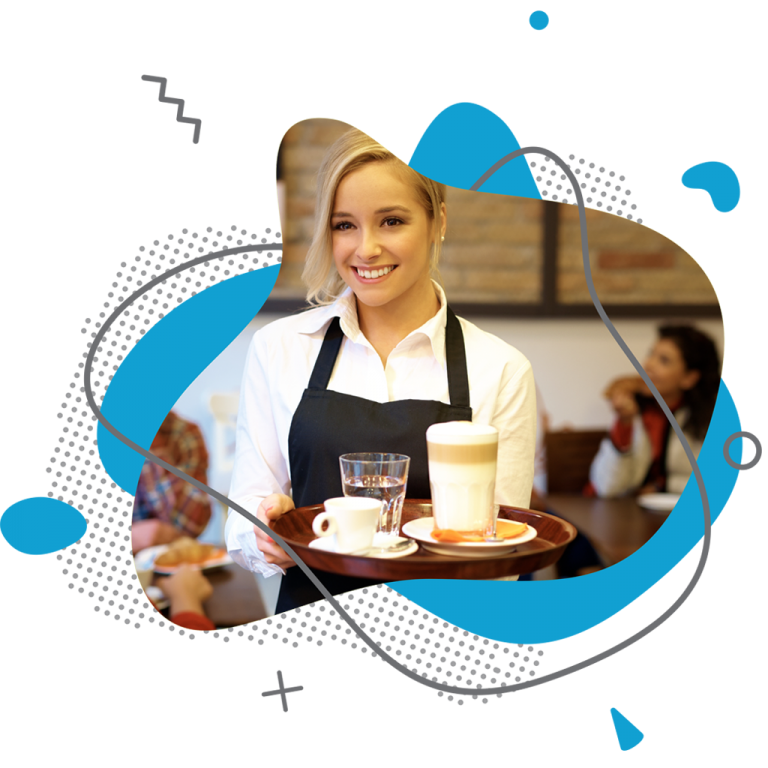 Designed to work with your teams
Deliver bite-sized training to fit your team's work and day-to-day activities, not disrupt them. Training can be accessed anywhere, anytime, on any device.
Break the mold not the bank
Reduce training costs, increase reach, and ensure training compliance across your organisation. Ring fence costs allow your team to take and retake content as often as they like allowing you to have a predictable training investment.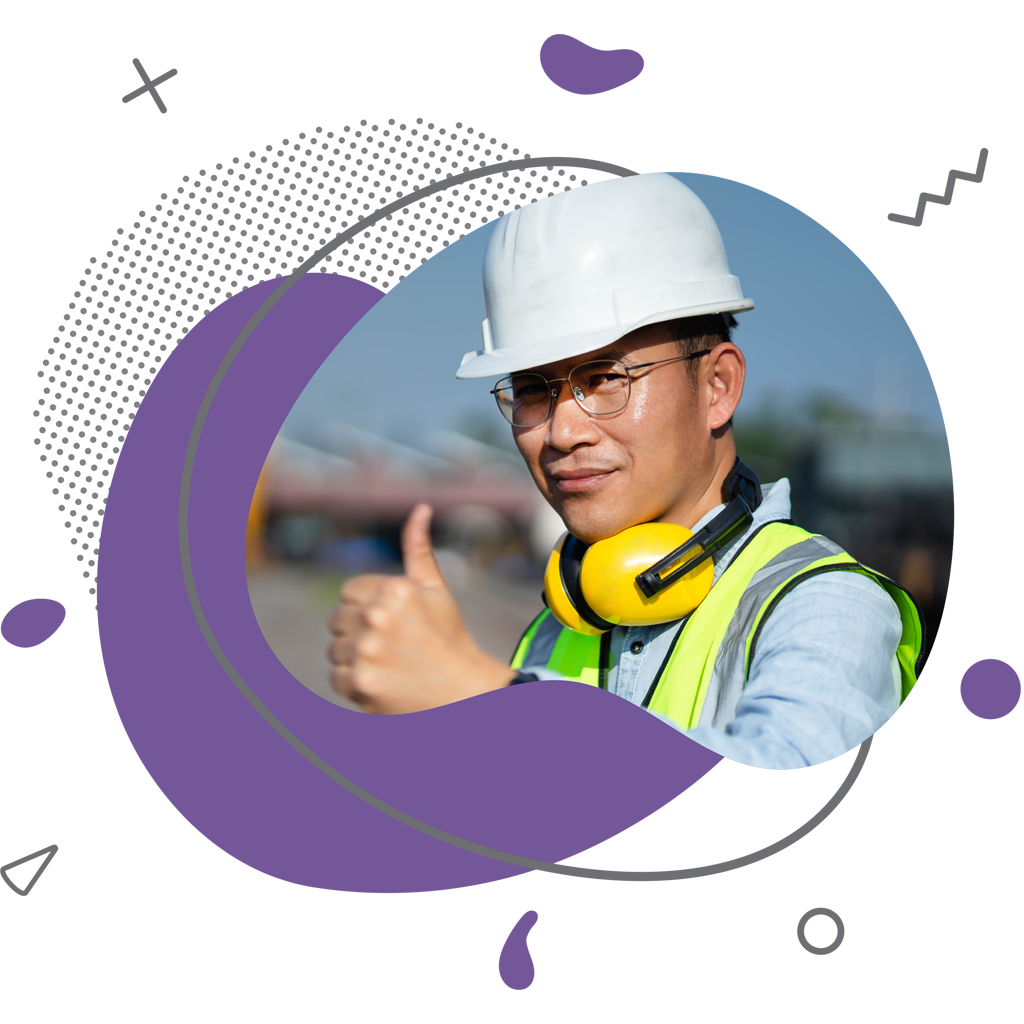 See how tempus training can help you. Arrange a 30 minute demo with one of our team!
Everything you need to train your team, in one place!
Launch training in minutes
Gain Instant unrestricted access to over 100 pre-loaded courses in our library and deploy to your teams within minutes. Create curriculum groups and assign mandatory training content by job role automatically. Employees can take control of their development, quickly finding and launching eLearning or allowing self-serve via an easy-to-use online catalogue.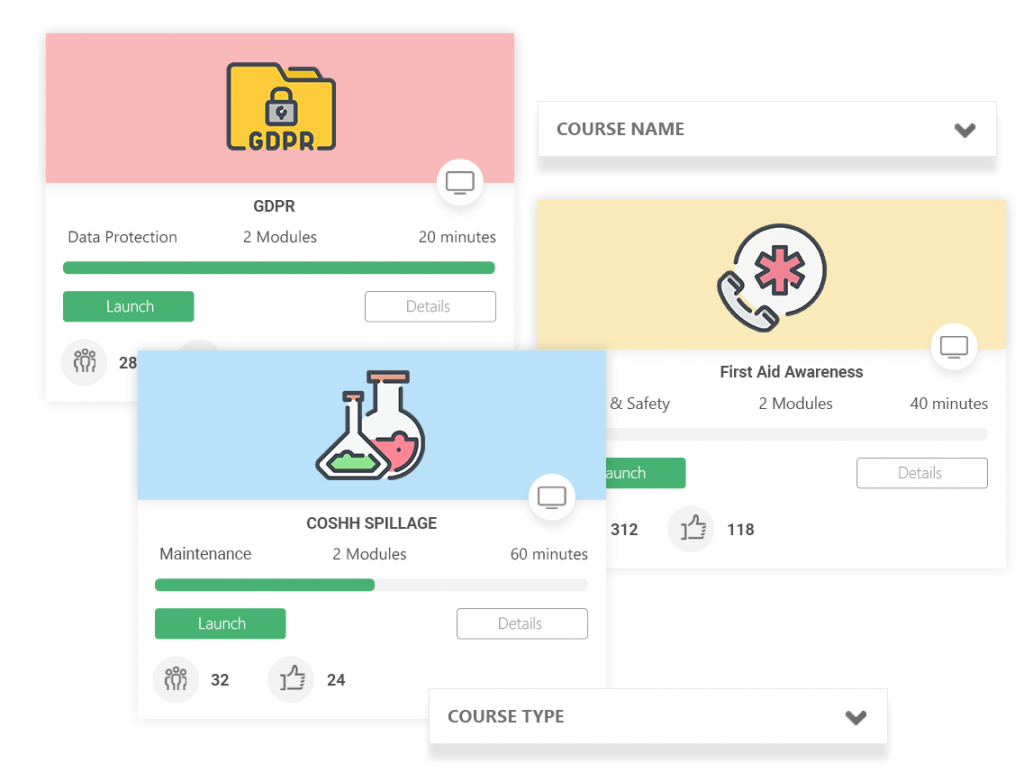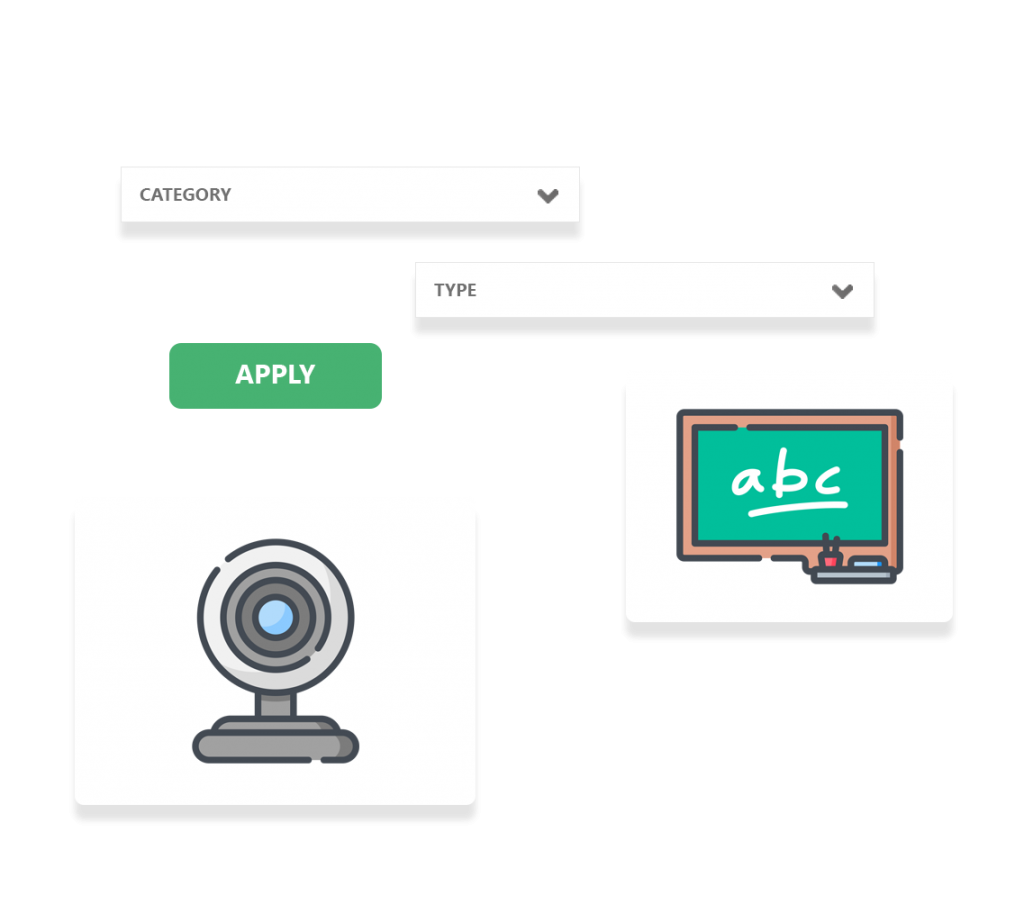 Internal and external events
Create and publish live events and webinars to an online catalogue that allows your team members to search and apply for attendance. Automate joining instructions and manager approval to streamline administration overheads.
Track and report statistics
Understand your team's knowledge gaps and the level of compliance across your organisation with precise analytics that allows you to get a real-time view before it becomes an issue or a liability. Training history is saved and stored automatically upon successful content completion.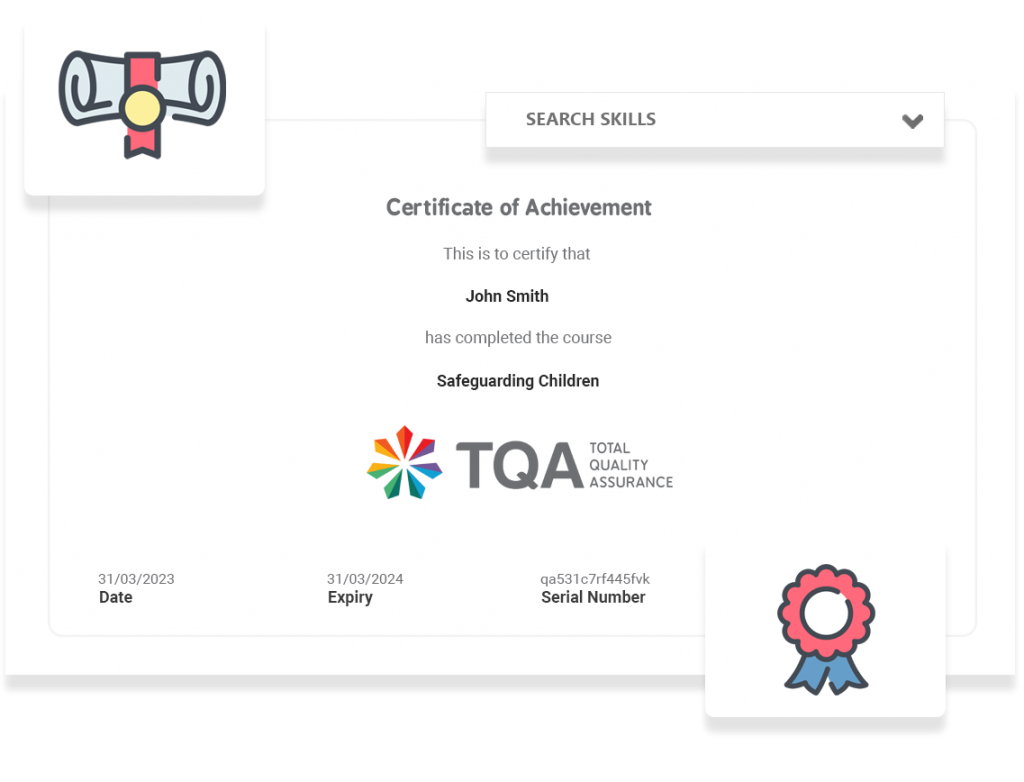 Certificates, Skills and Qualifications
Assign certificates, skills and qualifications to your courses that are 
awarded upon completion;  Certificates are automatically generated upon course completion and stored and distributed to both learners and reporting logs for compliance tracking purposes.
Create, manage and maintain all of your training resources in one place. Setup trainers and their associated costs, room types, capacities and quickly reuse assets when building new courses.
Updates and New Releases!
We continuously add to our learning library, ensuring that our portfolio grows along with your need! As laws, regulations and practices evolve, we maintain and update our courses, meaning you always have access to up to date content.