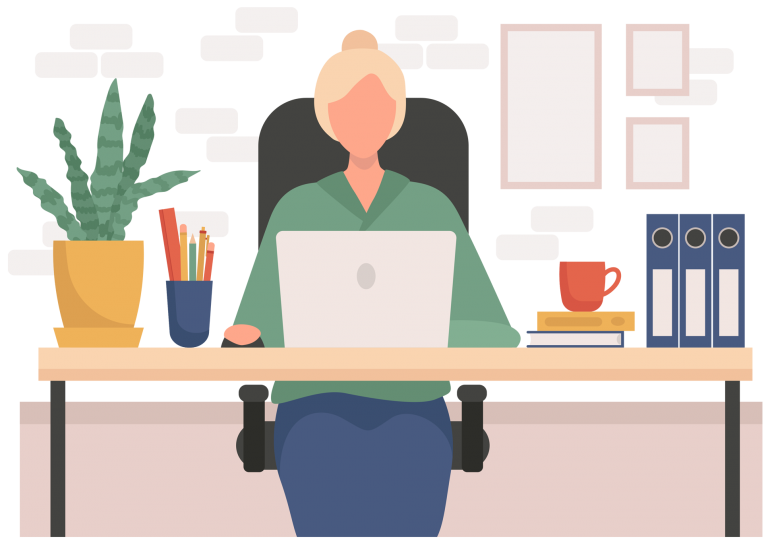 The pandemic has led to many employees working from home in remote teams for the first time. Due to this sudden and unexpected change, managers are challenged with trying to work out how to keep their team members on task best, connected and engaged with the broader business. Even those organisations that have an established element of virtual team management have found that the sudden increase in working from home requires the adoption of new tools.  Remote team management requires a different approach to goal setting, work control, delegation and activity planning. In some cases, the workflow has been disrupted because their organisation's systems neither secure nor able to cope with high levels of remote access. Also, managers that found that whilst teleconferencing and video calls can greatly help team communication, this in itself is not enough. Despite these unique challenges, working remotely, if managed effectively, can present opportunities for work efficiency, cost savings and a platform for managers to grow as team leaders. The transition to working remotely will impact a team's culture and may lead to anxiety and uncertain initially. This document sets out some simple tips for managers new to leading teams remotely.
As your team transitions from a shared office to remote workspaces, there are a few planning considerations that can help ensure success.
1. Ensure that your team has the necessary equipment to enable them to work remotely.
a. Laptop (with a webcam).
b. Good internet connection. Reliable internet is critical, as many home Wi-Fi systems don't scale well if there is a large demand on the network, such as additional users at home who are also video conferencing.
c. Secure access to collaborative tools and document sharing.
d. Access to video or audio conferencing.
e. Training on home cyber-security and secure router setup.
The great thing about Tempus is that secure access, collaboration tools and cybersecurity training are included. You must, however, always:
2. Encourage your employees to take the time to set up a right spot at home for a dedicated work area.
3. Remind your team of the tools they have available to them during this time and reinforce how they can be used to their accomplish goals.
4. Schedule weekly meetings, and be sure to congratulate people on their accomplishments.
5. Ensure that your team is aware of the technical support available them and also, have team members support each other by sharing what worked, and what was not so good so that they can learn from their shared experiences.
When teams transition to remote work, it is easy for deliverables and deadline to get lost. It's necessary to delegate tasks (using Tempus Project) that are SMART (Specific, Measurable, Achievable, Realistic, and Timely). Collective ownership and a feeling of working together are assured as objectives, tasks and status is shared. Milestones are clear, and each team member can collaborate life, share documents and progress, helping projects to stay on track. Managers can track the efforts of their team to ensure that everyone involved remains focused on 'what is important' and that their work is aligned to priorities.
Tip #3 Don't forget to KISS
Making things explicit is critical when leading a team remotely. So, don't forget to KISS (Keep It Simple Stupid), i.e. don't over complicate.
a. Set clear objectives, use Tempus Project to break the work down into deliverables (task and subtasks), set realistic due dates by discussing priorities with the task owner.
b. Establish trust and confidence within your team with regular honest communication so that everyone feels secure in their roles while working remotely.
c. Stay on track by monitor achievement of due dates, using a team chat, video calls, email updates, and frequent calls for cohesive communication.
d. Find ways to acknowledge the contribution of a team member.
Manage to deliverables. It may not be practical for your team to keep up their usual hours. A remote team can be much more agile, working at times that suit them and that bring about a work-life balance that they could not achieve in a traditional office setting. Through SMART delegation and transparent task management, remote team members can work to deadlines in a work pattern that best suits them. Increased ownership and responsibility for their work schedule enables individuals to work more efficiently.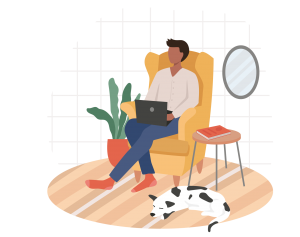 Tip #4 Adjust your management style
Managers must learn how to adjust their management style when leading remote teams. The loss of direct control can initially feel uncomfortable; colleagues are not frequently visible and may not be instantly available, so a greater level of trust is required. To counter the threat of disengagement, managers need to create a cohesive force between all the team members to bind the team in collective responsibility for delivering on tasks.
In a professional atmosphere, where timelines can be demanding, and team members are dependent on the actions of colleagues to be successful, it is imperative that everyone involved is on good terms with each other and able to establish respectful working relationships. Therefore, it is the responsibility of the leader to make sure that divisive attitudes are avoided and that all of their team members are committed to having a positive working relationship and share common working goals. It is the responsibility of the manager to ensure that everyone is working as part of a One Team ethos. Such a culture drives productivity and results instead of negativity and problems.
To avoid a team that is wracked by problems, those who manage remotely will need to adapt by adopting remote team working leadership practices:
– Distinguish the team from others, create an identity for the team.
– Build trust between team members.
– Inspire and motivate teamwork to achieve goals.
– Have a clarity of purpose and ensure that all members understand the contribution they are to make.
– Recognise changing circumstances and influence changes.
– Role model the One Team ethos and respectful working practices.
Tip #5 A little TLC goes a long way
Do not forget employees who are working remotely. Their need for coaching, personal support and direction are no less than an office-based worker. Tempus Personal Development Planning (PDP) enables managers to coach their team members remotely. Working collaboratively, the team member and their manager can use Tempus PDP to capture the development goals agreed and ensure that those goals are aligned to both the operational needs and the employee's career aspirations.
Learning and development can take place remotely using the distance learning methods present within Tempus such as eLearning, virtual classroom events and experiential projects. Learning outcomes can then be reflected upon by the employee and reviewed remotely by their manager to ensure that their achievements are directed towards applying the newly acquired skill or knowledge in their work thereby advancing operational effectiveness and the employee's career.