Zoonosis Content Workflow
Gain unlimited, unrestricted access to Content Workflows with either our Tempus Safety Management or Tempus Safety Management Plus membership plans. Our courses can be consumed by your users as often as you see fit with all activity, results, refreshers and certificates instantly reportable. All our courses are updated and maintained by us, meaning you are always up to date with legislation and regulation! If this wasn't enough, we are continually adding content to each workflow.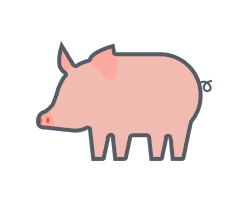 Every year millions of people visit attractions that include interaction with animals for both educational and recreational purposes. It is uncommon for members of the public to become ill as a result of contracting infections from animals during such visits. However, by following simple proven practices, it is possible to keep the level of risk to a minimum reduce the levels of risk and provide an enjoyable and safe experience for all.
The importance of visitor safety
The nature of zoonotic diseases
Potential adverse outcomes
The Risk Pathway for Micro-organisms
The need for staff training
The need continuous improvement
Gain instant access to every form within the workflow. Customise, schedule and complete tasks online, allowing you to track, report and monitor safety standards and be alerted to non-conformities and or potential issues.

Assessments
Accident Management System
Eye Protection Risk Assessment
Hazard/Vulnerability Risk Assessment
Microbiological Contaminants and Zoonoses
Infection Control Risk Assessment
Infection Control – Guest Areas
Infection Control – Guest Area Event Risk Assessment
Infection Control – Operational Risk Assessment
RFP Infection Control – COVID-19 – Risk Assessment
Audits
Checklists
Note: Workflows and there allocated training content and forms are continually growing.  Therefore the items listed may not be an exhaustive list. However, the content listed are correct at the time of publishing and does represent the minimum number of items preloaded.
Get unlimited unrestricted access to all our courses and forms with our Tempus Safety Management Plus plan!