Professional Development Content Workflow
Gain unlimited, unrestricted access to Content Workflows with either our Tempus Safety Management or Tempus Safety Management Plus membership plans. Our courses can be consumed by your users as often as you see fit with all activity, results, refreshers and certificates instantly reportable. All our courses are updated and maintained by us, meaning you are always up to date with legislation and regulation! If this wasn't enough, we are continually adding content to each workflow.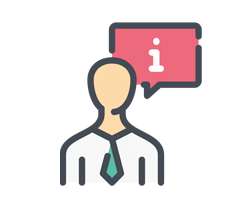 This course examines how early intervention might prevent a grievance and the best practice procedures from being followed to reduce the escalation to an employment tribunal. The learner will gain an understanding of managing people and ensuring fair and equitable treatment in the workplace.
The definition of grievance
How to recognise a potential grievance
Employee rights
Trade union membership rights
Procedures to be followed
Avoiding claims of unfair dismissal
Developing Self-Awareness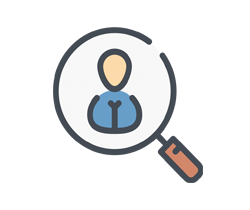 The first step towards personal performance improvement starts with self-awareness.  This course guides the -process of self-reflection to provide the learner with an insight into their behaviour profile, the strategies they might employ to improve their behaviour and performance.
The importance of managing yourself
Conscious and unconscious habits
Self-reflection techniques
Types of feedback
360-degree feedback
Self-efficacy
Role models
Emotional intelligence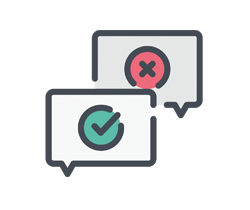 Supervisors and managers can find the process of giving feedback to others one of the most challenging aspects of people management.  It can be the case that they are uncomfortable with providing praise or concerned that they may encounter forceful push back when correcting behaviour or discussing poor performance. This course teaches the techniques for delivering positive and negative feedback and how to deal with difficult conversations.

Purpose of constructive feedback
The importance of praise
Appraisal meetings
Constructive Feedback Model
Encouraging involvement
Challenging conversations
Action planning, monitoring and reviews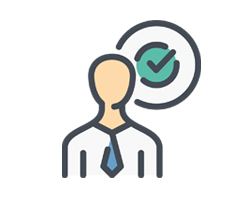 People need a sense of purpose, to know what is expected of them and to be able to judge their performance against these criteria.  Equally, they want to know that their manager understands the contribution they make to the organisation and that their work is recognised.

The benefits of setting goals
Cascading objectives
Setting goals
SMART CLEAR and MAP goals
Stretch goals
Effective Interpersonal Skills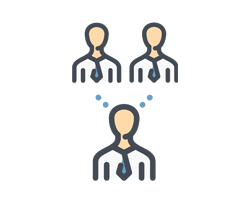 Assertiveness is an essential and necessary interpersonal skill for everyone that leads teams or groups of people. This course examines different personality styles and how to use techniques to handle interactions with aggressive and passive-aggressive behaviour.

Three dominant behavioural styles
How to encourage co-operation
Overcoming passive aggressive behaviour
Impact of aggressive behaviour
Tactics and techniques
How to deal with demands
How to give and recieve criticism
Practical tips for being assetive
Effective Time Management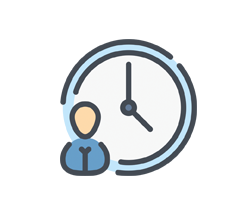 The ability to effectively and efficiently use time is an essential skill for every manager and team leader. Time management is the act or process of planning and exercising conscious control over the amount of time spent on specific activities, significantly to increase effectiveness, efficiency, or productivity.

Benefits of time management
Efficient vs. Effective time management
Prioritising urgent vs. important tasks
Workflow and task management
The four D's decision model
Understanding decision points
Managing emails
Enabling Great Performance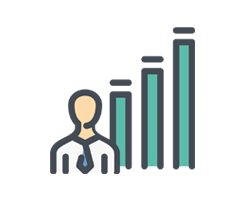 In a high performing organisation, it is vital that the people within the business understand, how the work they carry out day to day supports the operational objectives. People are the essential element for success, only with a focused, motivated, competent workforce, will an organisation generate outstanding performance.

Importance of aligning of objectives
Defining performance standards
Mckinsey Seven S Model
Assessing alignment
Dangers of non-alignment
Embedding the Vision, Mission and Values
Performance culture
Enabling Great Performance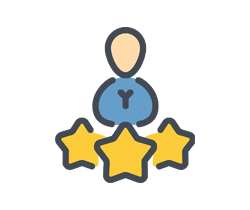 Customer service extends to every stage of a customer's journey before, during and after purchasing goods or services. The course explores different types of customers and the practical steps that can be taken to deliver an excellent service. When followed, techniques are taught, giving the learner the ability and confidence to handle complaints and difficult customer situations successfully.

The benefits of good customer service
Tips for dealing with external customers
Tips for dealing with internal customers
Meeting our customers' needs
How to create fantastic customer service
Measuring customer service
Creating customer commitment
Dealing with complaints

Gain instant access to every form within the workflow. Customise, schedule and complete tasks online, allowing you to track, report and monitor safety standards and be alerted to non-conformities and or potential issues.


Assessments
Gross Misconduct Assessment
Work-related stress
Signs of possible drug or alcohol abuse
Work-related stress
Young person, task assignment
Audits
Checklists
Incidents
Note: Workflows and there allocated training content and forms are continually growing. Therefore the items listed may not be an exhaustive list. However, the content listed are correct at the time of publishing and does represent the minimum number of items preloaded.
Get unlimited unrestricted access to all our courses and forms with our Tempus Safety Management Plus plan!