Maintenance Safety Content Workflow
Gain unlimited, unrestricted access to Content Workflows with either our Tempus Safety Management or Tempus Safety Management Plus membership plans. Our courses can be consumed by your users as often as you see fit with all activity, results, refreshers and certificates instantly reportable. All our courses are updated and maintained by us, meaning you are always up to date with legislation and regulation! If this wasn't enough, we are continually adding content to each workflow.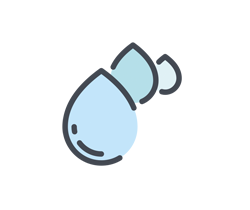 It is critically important that managers are aware of the health risks associated with water. Once on the premises, it is the responsibility of the site management to ensure the safety of the water. This course will teach you about the risks associated with the potentially deadly Legionella bacteria and measure to be taken to avoid outbreaks of the fatal 'legionnaires' disease.
Dangers of Legionella and Legionellosis
Symptoms of illness
Vulnerable groups
Where it can be found and how it spreads
Temperature vs. legionell bacteria
Roles and responsibilities
Areas of risk
Record keeping
Maintenance requirements
Asbestos in the Workplace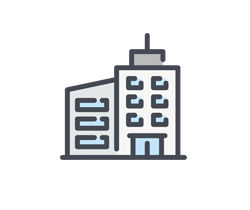 Asbestos has been in use for over 150 years on a large industrial scale. It is versatile, plentiful, and ideal as a fire-proof insulation material. However, working with Asbestos has significate and specific risks. The inhalation of asbestos fibres is responsible for around 4,000 deaths a year.
Types of Asbestos
Properties of Asbestos
Asbestos Containing Materials (ACMs)
Harmful health effects
Asbestos disturbance and removal
Asbestos Safety signs

Managing Asbestos in the Workplace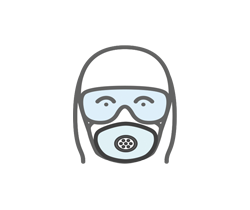 Managing Asbestos in the Workplace introduces ways that can help the management of severe health risks associated when working with materials that contain Asbestos.
Managing Asbestos in the workplace
Asbestos Register and Licensing
Management plan
Asbestos identification and surveys
Risk Assessments
Keeping safe when working with Asbestos
Emergency Procedures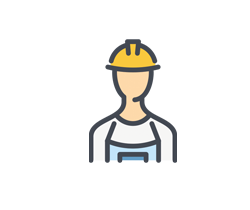 When external contractors carry out building or maintenance work, the risk profile of the site changes and adjustments are required to safeguard employees and building users.  This course examines the changes to a site's risk profile when external building or maintenance contractors are working on-site, and the steps to be taken to assure that the prerequisite due diligence has been followed.
Steps too take before appointing a contractor
Certificate of Conformance
Contractor's Code of Practice
Contractor's responsibilities
Amending risk assessments
Permit to work
Asbestos and Hot Working Hazards
Personal Protective Equipment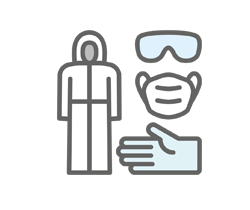 The course is based upon the Personal Protective Equipment at Work Regulations 1992 (as amended).  This course explains the need for Personal Protective Equipment and its correct use.
The need for protective equipment
Employee and employer responsibility
Areas of the body that need protection
Types of personal protective equipment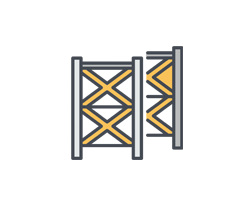 The Health and Safety Executive reports that more than 8,000 people are seriously injured or killed each year because of a fall from height. This course covers safe working practices regarding working at height whether using a ladder, hoist or mobile lifting equipment.
Potential hazards and risks
Working at height regulations
Use of appropriate equipment
Ladder inspections
Fragile platforms and Mobile lifting equipment
Use of safety harnesses, hoists and nets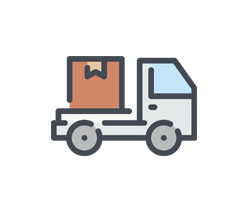 More than 12 million working days are lost in the UK due to back-related injuries each year.  Throughout the course, you will examine the safe practices and techniques for working with loads, including procedures for manual handling and secure methods when working with trolleys, forklifts, and cranes.
One and Two person lifting techniques
Maximum lifting weights for men and women
Safe carrying, pushing and pulling techniques
Safety precautions working with cranes
Safety precautions working with forklifts
Safe crane operations
Hand signals for directing a crane or forklift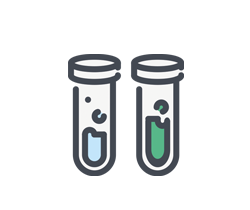 Most businesses use substances or products that could cause harm to people should they be exposed to them, either through inhaling or direct contact.  COSHH is the law that requires employers to control substances that are hazardous and prevent or reduce workers' exposure to those dangerous substances. 
Employee and employer responsibilities
Physical and procedural controls
COSHH related risk assessments
Personal Protective Equipment
Safety Checks
Hand and Arm Vibration Syndrome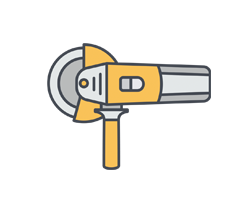 Hand Arm Syndrome (HAVS) affects the nerves, blood vessels, muscles and joints of the hand, wrist, and arm. If ignored, it can lead to a disability.  This course teaches how to prevent high levels of exposure, how to identify early signs of the syndrome and the actions that ensure safe systems of work.
Control of Vibrations at Work Regulations
Signs and Symptoms
Exposure Action Levels
Workplace regulations
Effects of vibration
Personal Protective Equipment
Occupational Health Surveillance
Gain instant access to every form within the workflow. Customise, schedule and complete tasks online, allowing you to track, report and monitor safety standards and be alerted to non-conformities and or potential issues.

Assessments
Accident Management System
Asbestos, Location risk assessment
Asbestos, Working in an ACM Zone Risk Assessment
Microbiological Contaminants and Zoonoses
Contractor Selection Assessment
Contractors Assessment
Eye Protection Risk Assessment
Hazard/Vulnerability Risk Assessment
Roof repairs
Safety Signs
Legionella Risk Assessment
Infection Control
Pre-work Risk Assessment
Ladder Safety -Working at Height
MEWP movement by crane
MEWPs Safe Operation
MEWPs Site Safety – Movement
Scaffold risk assessment
Scaffold Safety Audit
Tower scaffold assessment
Young person, task assignment, risk assessment

Audits
Checklists
Note: Workflows and there allocated training content and forms are continually growing.  Therefore the items listed may not be an exhaustive list. However, the content listed are correct at the time of publishing and does represent the minimum number of items preloaded.
Get unlimited unrestricted access to all our courses and forms with our Tempus Safety Management Plus plan!